E3 is opening to the public for the first time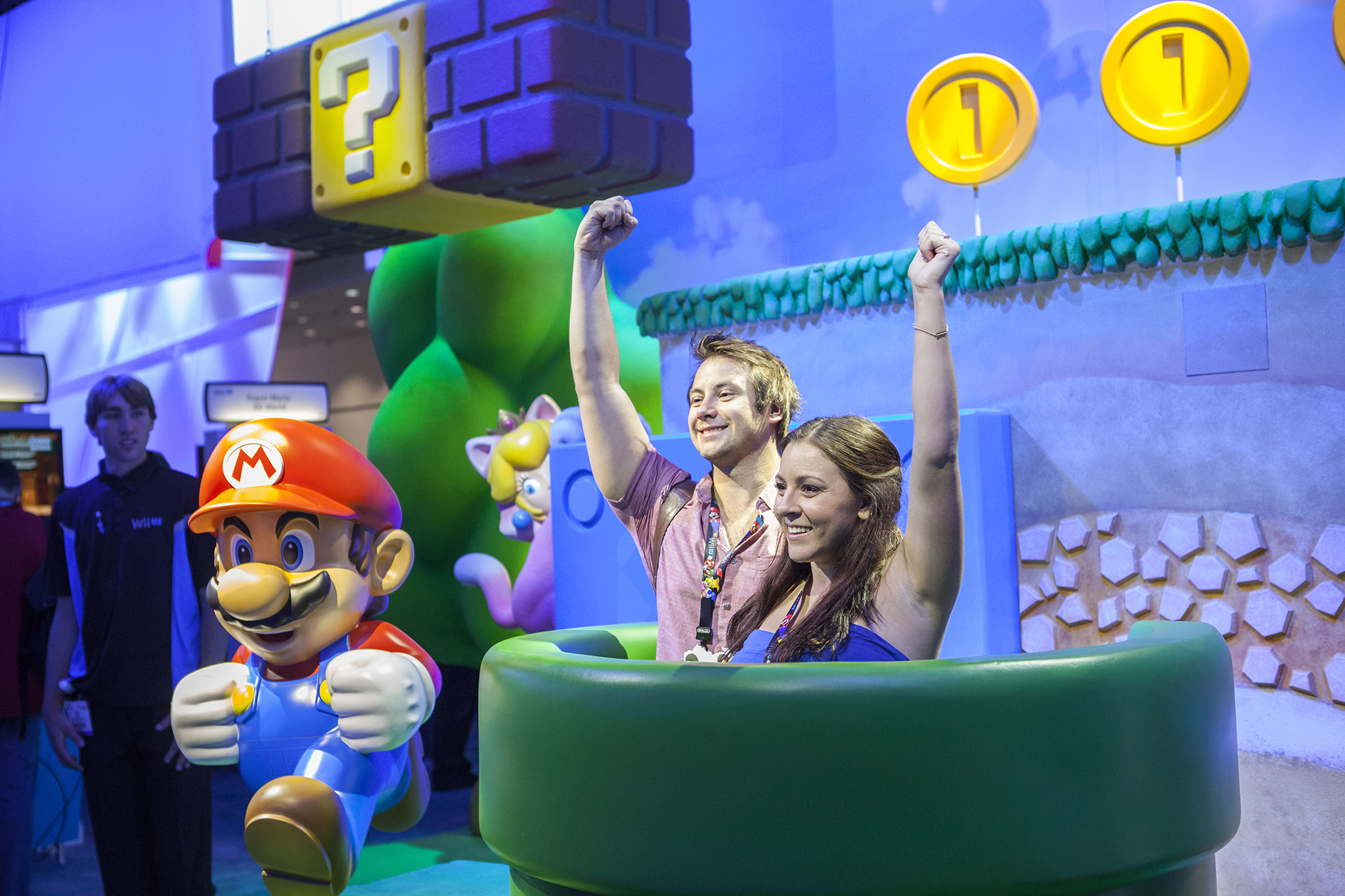 After a brief public tease last year that amounted to nothing more than some branded tents and a Doritos stage, the country's premier video game convention will let the public go hands-on with its overwhelming congregation of upcoming video games and virtual reality headsets.
The Electronic Entertainment Expo, or E3, will open up a limited number of passes to this June's convention at the Los Angeles Convention Center. Consumer passes will go on sale next Monday, February 13, at noon according to the announcement video below.
Tickets will cost $250, with special $150 early bird passes available on Monday, and provide access to the show floor, panel discussions and other events, according to Gamespot. A total of 15,000 passes will be made available to the public—a sizable chunk considering last year's attendance number topped out at 50,300. It should also be noted that those consumer passes are considerably cheaper than last year's $995 professional tickets; additional pricing for 2017 has yet to be announced.
E3 has historically only been for industry professionals—from game journalists to software developers—but last year the convention let 20,000 fans into its first free public-facing event, E3 Live. We found the L.A. Live spinoff's pint-sized tents were a sideshow compared to the Convention Center's multisensory overload. This year's consumer pass, though, should give the general public the same hands-on, trade show experience as industry professionals—swag bags, soul-crushing lines and all.
Conversations swirled around the convention's relevance last year as major publishers like Electronic Arts, Activision, Sega and Disney all decided to vacate their costly spaces on the L.A. Convention Center show floor. This year's show floor roster has yet to be released.
E3 2017 takes place June 13 through 15 at the Los Angeles Convention Center.
Want more? Sign up here to stay in the know.